Global Arts Link provides representation, producing, touring and consultation services to clients
Representing FRIEDEMANN VOGEL
Stuttgart Ballet étoile Friedemann Vogel is one of the world's finest and most sought after dancers, frequently invited to perform as guest artist with renowned ballet companies, and at international ballet galas. The multi-award winning German ballet star is exclusively represented by Global Arts Link for special projects, including photo shoots for magazines such as Vogue Russia, Vogue Germany, Crash Magazine, Fashion for Men, Harper's Bazaar Singapore, Vogue Taiwan, and Encens Magazine. In 2019, Friedemann launched the "Inspired by Porsche" campaign, which was named "Creation of the Day" by leading German journal on media & marketing W&V, and Nuit Blanche - his collaboration with the Rome Opera Ballet and Maria Grazia Chiuri of Maison Dior - received extensive global media coverage. In 2017, Friedemann The Arts Arena's 10th anniversary celebrations in Paris, and in 2016, he headlined the inaugural dance performance at the Fondation Louis Vuitton.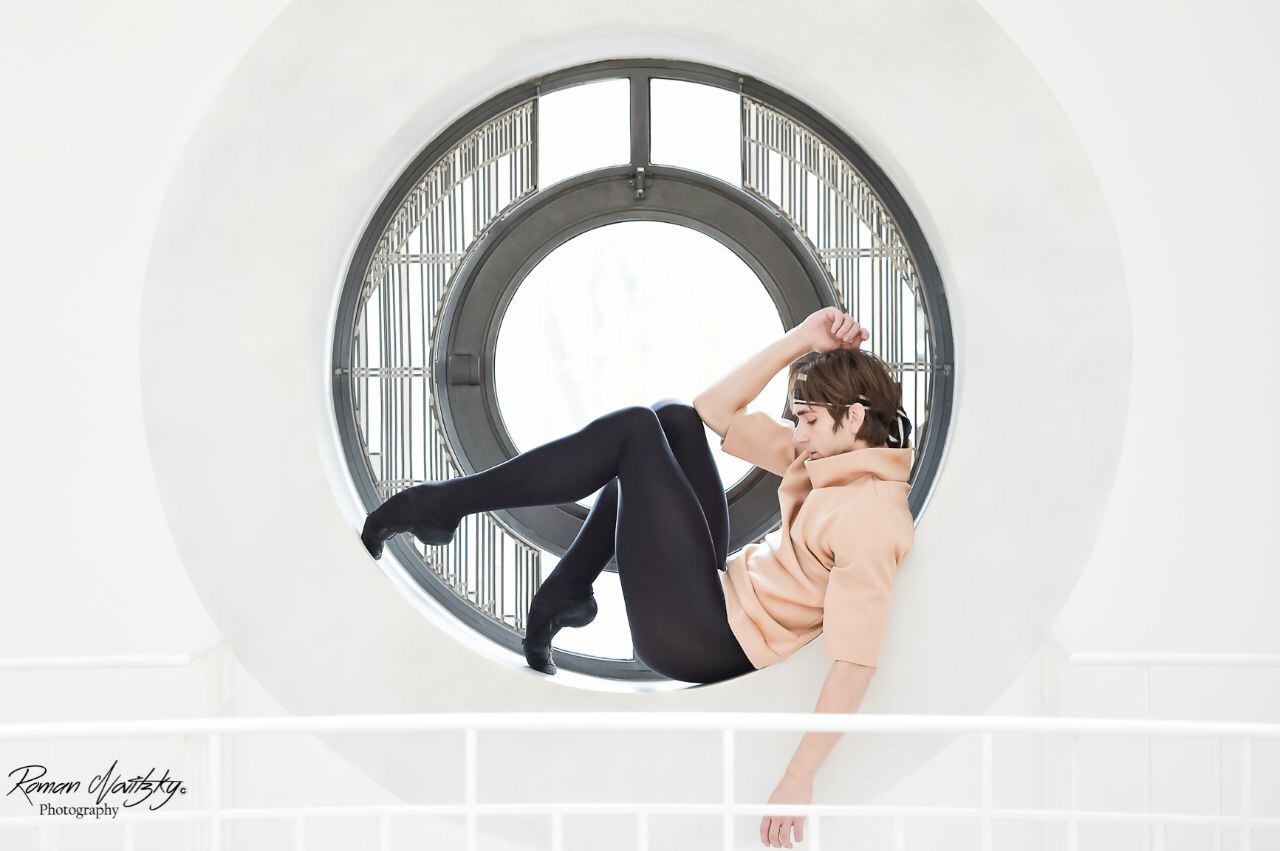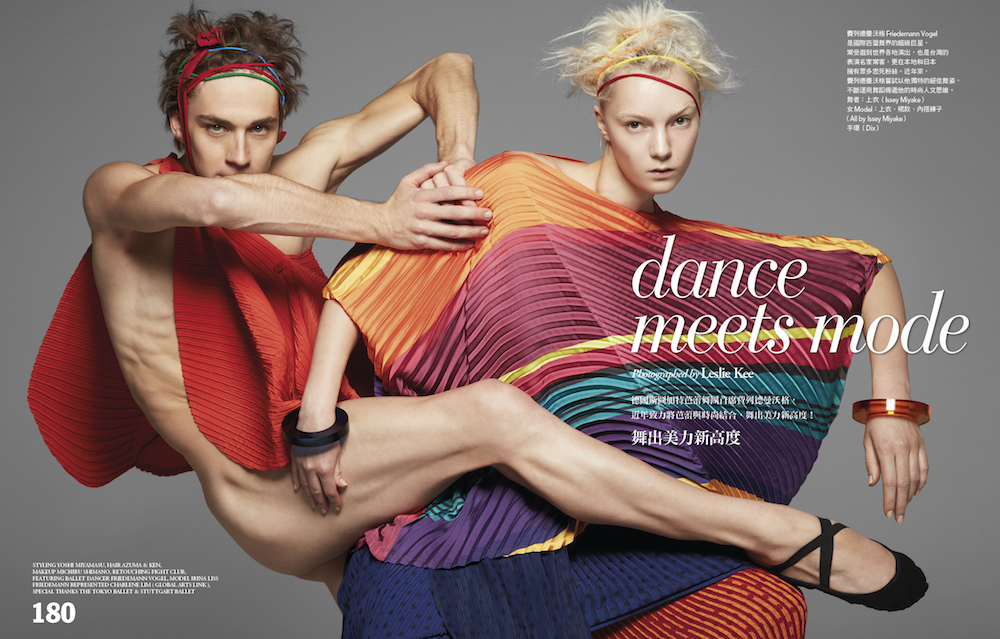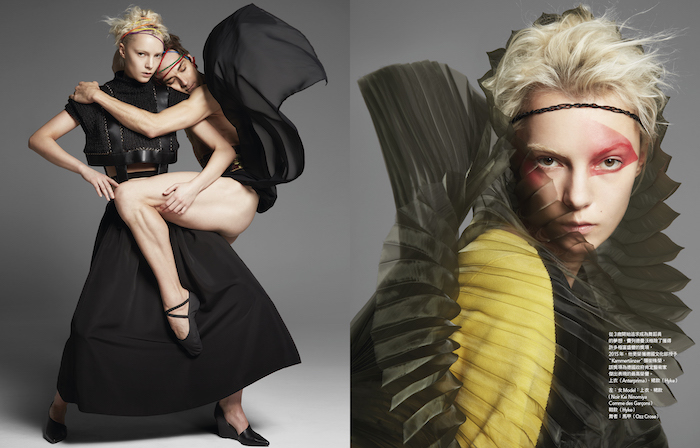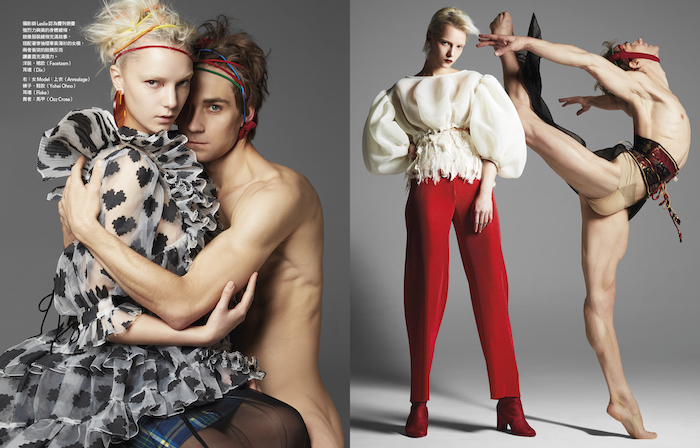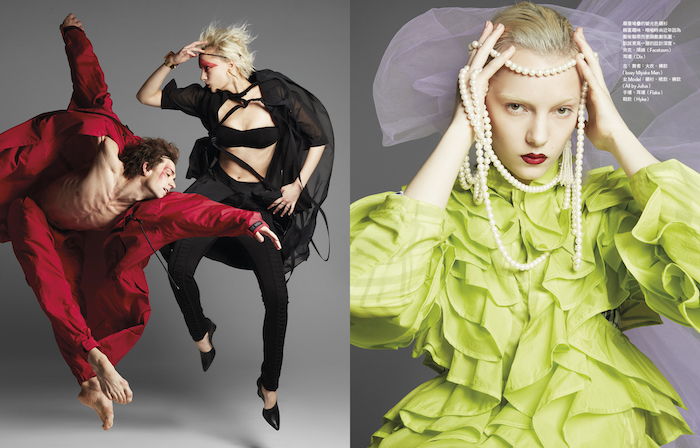 International Tour Producer of SOUMIK DATTA
"One of the biggest new music talents in Britain" (Vogue), Soumik Datta has collaborated with music bigwigs including Nitin Sawhney, Anoushka Shankar, Joss Stone, Beyoncé and JayZ amongst others. He has also worked with leading choreographers such as Sidi Larbi Cherkaoui and Akram Khan. Tuning 2 You: Lost Musicians of India - a documentary Soumik made with his filmmaker brother Souvid Datta, casting the spotlight on the vast & vibrant tribal and folk scene in India will be broadcast on UK's Channel 4 in spring 2017. Since 2011, Global Arts Link has been producing international tours of the British-Indian sarod maestro's work. We most recently toured his critically acclaimed cinematic concert King of Ghosts to festivals across Asia and Australia in 2016.
King of Ghosts is a live film score created by sarod star Soumik Datta, co-composed with Austrian conductor Johannes Berauer and Irish percussion wiz Cormac Byrne, set to the classic 1969 Indian art house film Goopy Gayen Bagha Bayen, by Oscar-winning director Satyajit Ray, and always performed in collaboration with a local orchestra. The film is projected over the musicians, transporting the audience into a black and white vintage fairytale. Watch the trailer here.
DRUNKEN JUNGLE
"a juxtaposition of sounds and musical traditions which can be curious and even hard to imagine working together, but whose results are beautiful." Rhythm Passport World Music|Global Beats Online Magazine
Woojae Park plays the geomungo: a Korean stringed instrument of the zither family; Soumik Datta the sarod: a 19 stringed, fretless lute of the classical Indian music tradition; while Shogo Yoshii surfs between instruments of Japanese folk tradition, such as the taiko (drums), the shinobue (a flute) and the kokyū (a bowed string instrument akin to the shamisen). All three musicians also sing in this 45-min set. Watch the trailer here.
International Tour Producer of Janis Claxton's POP-UP Duets (fragments of love)
POP-UP Duets (fragments of love) is a series of 5-minute, multi-site-specific contemporary dance duets designed for a wide range of public spaces such as museums, galleries, cafes, libraries etc.
Bringing together the talents of award winners Janis Claxton (choreographer) and Pippa Murphy (composer) with four world-class dancers, POP-UP Duets are designed to emerge from public situations and to be received by invited as well as unsuspecting or 'accidental' audiences.
Winner of Creative Edinburgh Collaboration Award
Selected as one of 2016's Top dance works (Observer)
This 5- Star work has received critical acclaim around the world, and is available for touring.
International Tour Producer of kNOwn Face (不要臉)by Chen-Wei Lee
By the help of technology, people have developed the habit of examining themselves under the microscope of camera lenses. people have become constantly seeking public attention on the social platform with their most satisfying images, but, are they aware of the real desire hidden behind this behavior?
"Chen-Wei Lee reveals the Karma of selfie culture and narcissism, and delicately interprets the process of web-celebrity's cultivation, and still able to take care of the subtle power relationship between the audience and the work. As a creator and solo dancer of the new generation, I believe that she will continue to observe social phenomena and create memorable works for us with her keen observation." - Performing Art Review TW
International Tour Producer of Together Alone by Chen-Wei Lee & Vakulya Zoltán
"An exquisite piece, Together Alone, danced nude by Zoltán Vakulya and Chen-Wei Lee of Art B&B, is a profound meditation on relationships through a sensitive exploration of the body, its muscular tensions and constraints and the simple joy of its beauty. This is not a sexual show, but a celebration of intimacy where two bodies are joined together throughout and where one goes the other must follow." - Stephanie Green, Broadway Baby *****
Together Alone is the first dance piece by artist duo Lee Chen Wei and Vakulya Zoltán, premiered in 2016 at the National Theater of Taipei. It is a solo in dancing together, which counters the individual loneliness with the power of being together.
Both performers are dancers and choreographers, with different backgrounds. Chen-Wei was educated in Taiwan and worked for a long time with Batsheva Dance Company; Zoltán comes from Hungary with the experience of theatre-making and dance, and is working actively as co-creator and choreographer.
After winning rave reviews by critics and audience alike as part of the Taiwan Season in the 2017 Edinburgh Festival, and the Taiwan Dance Platform as part of the opening festival of Weiwuying Arts Center in Kaohsiung in 2018, Together Alone is now available for touring.
International Tour Producer of Purge by Brian Lobel
50 hours of performance, 800 emails from angry, amused and intrigued friends and over 2500 comments from people watching via live stream later, Purge the stage show is an interactive performance lecture exploring the process of, and fallout from, Purge and examines how we emotionally and socially interact with digital media. Last year, Global Arts Link toured this timely, funny and poignant work to the NUS Arts Festival in Singapore.
International Tour Producer of Wot? No Fish!! by bread&circuses
Global Arts Link has been touring this heartwarming performance to festivals and cultural centres around the world since its runaway success in Edinburgh Festival in 2013. Originally directed by Nick Philippou, written and performed by Danny Braverman of bread&circuses, Wot? No Fish!! has won over audiences and critics alike with this extraordinary story about love and art, history and fish balls.
International Tour Producer of A Woman in Waiting by Yaël Farber
International award-winning "WOMAN IN WAITING" is a powerful biographical journey into the dark heart of what life was like for women in Apartheid South Africa. In this one-woman "tour de force", Thembi Mtshali-Jones leads us from her memories of a rural childhood, waiting to see her mother once a year; through the exhilaration of urban chaos and unfolding realizations of the humiliations her mother endures; to Mtshali-Jones' own years as a domestic worker - leaving her baby to tend other's children as her mother once did. Her transformation into a performer and singer who would bear witness to these years, is a testament to the strength of the human spirit and a celebration of the capacity to "speak or our hearts will burst". Global Arts Link has toured this inspiring work to Azerbaijan, the UAE and Hong Kong.
International Tour Producer of A Celebration of Harold Pinter, directed by John Malkovich and performed by Julian Sands
In 2005, Julian Sands was approached by the Nobel Prize winning playwright and poet Harold Pinter to prepare a selection of his poems for a special presentation in London. Pinter "apprenticed" Mr. Sands, spending hours sharing his feelings on how his work should be delivered. Every pause, every nuance in tone had and has meaning.
A bond was established between the author Harold Pinter and the actor Julian Sands – one that gives a distinctive and very personal voice to Pinter's words. This extraordinary collaboration became the foundation for a wonderfully rich, humorous and fascinating solo show directed by John Malkovich.
International Tour Producer for Frogman by Curious Directive
"A groundbreaking psychological thriller." The Guardian
FROGMAN is a 60 minute live theatre experience mixed with Virtual Reality for an audience of 50.
We are informed that we are members of a Queensland jury, summoned to cast judgement on the case of a disappearance of a young girl, assumed to have drowned some twenty-odd years ago.
The live performance takes the form of a police interrogation in which coral scientist Meera (Tessa Parr) answers questions relating to her secret friendship with the troubled teenager, as well as filmed 3D performances where we find ourselves in Meera's bedroom, alongside her other two best friends, as well as deep below the sea amid the coral reef, where Meera and her frogman father search for the missing body.
Booking Agent for
HOTEL by W!ld Rice
A hotel in Singapore is opened at the turn of the century, when the island is still a jewel in the British Crown. It serves as an exotic pit stop for travelers who wish to explore the glittering expanse of the British Empire.
Each day, new faces appear and swiftly disappear – guests and staff alike. Every ten years, we check into the hotel and meet its residents. As Singapore morphs from British colony to Malaysian state to sovereign nation, its denizens experience profound and dramatic changes. We meet Indian mutineers, Cantonese nannies, Malay film stars, Japanese soldiers, transsexual sex workers, wedding guests and suspected terrorists. They live out the pivotal moments in their personal lives, even as empires die and new ones are born from their ashes.
The chambermaids clean up all signs of them when they leave, readying the room for the next guests. But traces persist, and time reveals its cyclical nature. Ghosts communicate with the living, doubles are separated by decades, and a single moment of decision haunts the generations that come after.
An immersive, multi-generational epic, HOTEL explores the notions of empire, nationhood, migration and identity against the backdrop of a shrinking world. Spanning a century, and performed over five hours in nine languages, HOTEL is a ground-breaking theatrical event highlighting the eclectic energies born from the collisions between the old and the new, East and West, tradition and modernity.
HOTEL, commissioned by the Singapore International Festival of Arts and produced in partnership with W!LD RICE, premiered on 27th Aug 2015 at the Victoria Theatre, Singapore.
Booking Agent for JLee Productions